116 Printable Creative Writing Prompt Journal Pages.
Every child deserves to feel good about who they are, who they want to be, and know they deserve to achieve even their wildest dreams.
These pages will help your children create anything they can imagine. Children deserve to have an imaginary life. They will become stronger, achieve more and become all they can be by fully using their imagination.
Imagination can take you anywhere you want to go. If you can imagine you are flying to another country. Focus your mind and allow yourself to go there in your mind. You will feel as if you are there and someday it may become a reality.
Each category has pages for your child to write about their life, feelings, good times, bad times, best times, friends and family.
They encourage your child to be creative and express themselves in a positive healthy way to improve there lives and bring them joy.
Plus, you will get 16 blank lined pages with the categories and characters to use for extra writing each day as needed. All the pages are 8 1/2 by 11 inch. You can use a standard size 3 ring binder for your journal.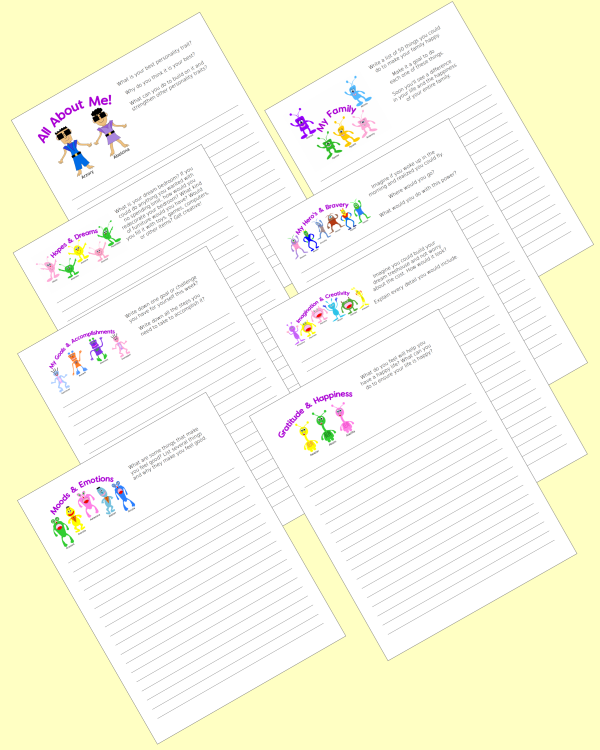 Each writing prompt includes a subject to write about, how you feel about things, creative ideas, wishes, hopes and dreams. Choose one each day and let your imagination go wild.